Snake

Three 14 year old kids went camping overnight in Kalimantan (Erstwhile
Borneo). The following morning,one of the kids were missing, and the two mates could not find
this kid anywhere.The two returned, assuming that their friend had already gone ahead, but
when they got to the village, the kid wasn't there. The village started searching and found a
python, which they killed and cut open.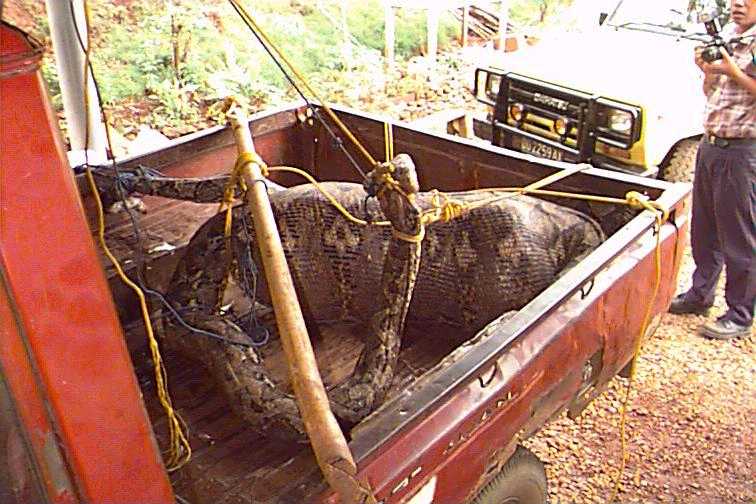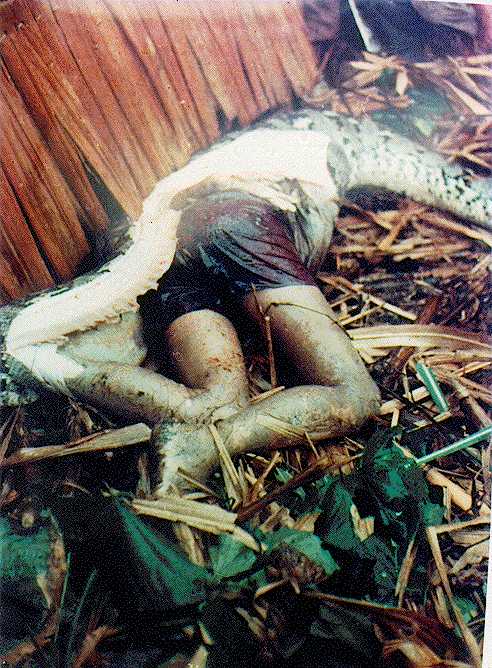 For questions and comments click here to contact me